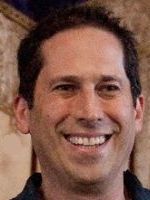 Over the past twenty years, Jay has been involved in both qualitative and quantitative research projects, and has helped resolve marketing questions for a wide variety of companies, including Microsoft, Union Bank, Volvo, Unilever, Azusa Pacific University and many others.  Marketing issues handled include brand development, market segmentation, Internet strategy, website effectiveness, corporate image, new product introduction and advertising testing.
Before entering the research field, Jay worked as a freelance translator and technical writer and handled material on such diverse subjects as computer software, factory processes, international trade, and art.  He feels that his wide range of experience and the fact that he spent part of his life overseas help him to be more sensitive to research respondents and more likely to pick up on any nuances that might otherwise go unnoticed.  During his mandatory three-year stint in the Israel Defense Forces, Jay served as a personnel interviewer.
Jay has a Bachelor's degree in Psychology from Tel-Aviv University.  In addition to the academic requirements, the curriculum included courses in group dynamics and supervised psychological work with a variety of clients.  Jay is a member of and subscribes to the ethical guidelines of the Qualitative Research Consultants Association (QRCA).